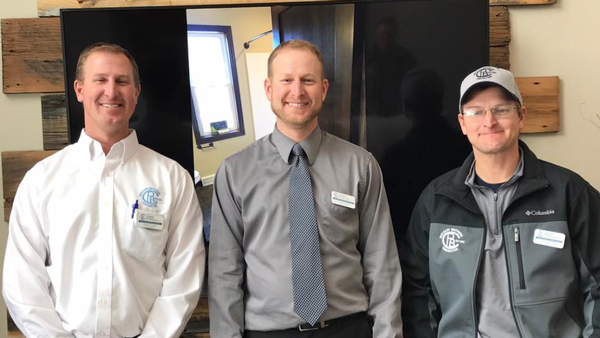 At Puyleart Brothers Construction we specialize in all residential construction. As a general contractor for custom homes, renovations and additions Scott, Shawn and Chris Puyleart are on the job site all the time performing all demolition, framing, siding and finish carpentry on your project.
Scott Puyleart and Shawn Puyleart founded Puyleart Brothers Construction in 2001 and brought their younger brother Chris Puyleart on for help shortly after that. We have built and maintained success in the residential construction industry by being on the jobsite 100% of the time working as carpenters and managing your project. Scott, Shawn and Chris are the owners and crew leaders of the company controlling the quality of the project from start to finish.
There are some core values and principles that we feel should not be skipped on any project. We believe a home should be structurally sound and energy efficient. We trust our team of sub-contractors to be there when we need them and perform at the highest level of quality on every project. With over 60 years of experience between us and 17 years in business we have developed a team and formula to bring you the quality you deserve in your home. We will make the process fun and stress free by keeping you informed about scheduling and budgeting from beginning to end. We encourage and listen to all ideas that will help create your dream home.
We strive to be at the top of the home building and renovating industry. We will achieve this by offering cutting edge materials and products while providing an exceptional experience. Each project gives us the opportunity to envision your dream home. You can rest assured knowing our extensive experience and continuous job-site presence will make this vision a reality. We are "A Family building for Families", your family.
---
History of Puyleart Brothers Construction, LLC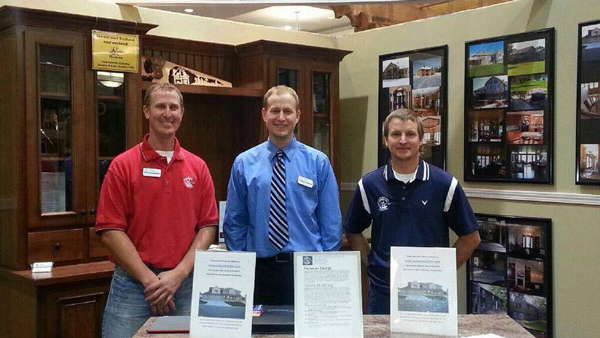 Puyleart Brothers Construction, LLC was established in 2001 by brothers Scott and Shawn Puyleart. They worked for several years in the construction industry before going out on their own to create Puyleart Brothers Construction, LLC. The brothers started out with just enough tools, a wealth of knowledge learned and endless amounts of ambition.
In the beginning there were a lot of things to consider and do, besides carpentry, that could definitely be overwhelming for a couple of young carpenters. Neither of the brothers had formal schooling in how to run a business, but lucky for them they had their dad, Randy Puyleart, that wanted nothing more than to see his sons succeed. Randy was not a business man either, but he helped the boys get started with his diligence in researching and executing the necessary processes needed to get started in business. Randy also took on the day to day book keeping with his savvy math and financial skills he learned over his life as a factory worker and family provider.
The first couple of years Scott and Shawn many jobs; framing homes for other builders, odd jobs for anyone, as well as siding and roofing for other builders. Over those couple of years, they made a lot of good relationships, and built a few houses along the way. They seemed to always get the same reaction from customers after every project. People couldn't believe they were so young with Scott being just 25 and Shawn 23. Customers were really impressed with their dedication and the quality of work that was done.
With increasing workload, there arose a need for extra help. In early 2003 Scott and Shawn brought their brother Chris on board, as an employee, to help them out. Over the next few years the brothers built a lot more houses, and filled in the down time by framing for other builders. Over those years they were honing our skills and gaining more knowledge with every project they did. If you went out to one of their jobsites you would see Scott, Shawn and Chris doing a lot of the work ourselves; making the brothers a true hands-on builder. We do all of our own framing, siding and finish carpentry on every project. In the past, when we had time, we also painted, hung sheet rock and installed tile and hardwood floors.
For a few years the home industry was fairly slow due to the recession, so the brothers got into doing more renovation and addition projects, as well as work for others; framing, siding and finish carpentry. This proved to be a good learning experience for them. Other contractors and carpenters they talked to have said that addition and renovation projects were not fun. The Puyleart Brothers found that statement couldn't be further from the truth. These projects may be a little more difficult than a new house, but that challenge is what makes those projects fun and rewarding.
---
Meet Scott Puyleart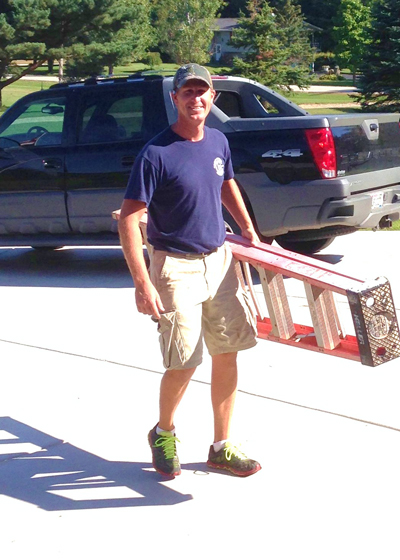 Scott graduated from Green Bay East High School in 1995. While attending high school he started out in the construction industry, at the age of 17, with local cabinet maker Valley Cabinet. The summer after graduating high school he took a job with a basement contractor as a general laborer. He then went to the University of Wisconsin Platteville where he studied Building Construction Management. During his time there he continued to work for the basement contractor for two years during his breaks from school.
After that he decided he wanted to move onto carpentry. To get started in that he got a job with Murphy Development, Inc. as a framer. After a few years with them he was hired by a local home builder, Ken Baumgart of Baumgart Construction. Ken was a great mentor to him teaching Scott many tricks of the trade, and helping him hone his skills as a carpenter. Scott stayed there through 2000 when he decided he wanted to start his own business in 2001. Within the business Scott has continued to grow as a carpenter, and has become the face of the company with his involvement in other things. Scott also takes on the role of project estimator for custom homes and renovations. He is the project manager for the clients he is the contact for on top of being an everyday worker on the jobsite.
While becoming a member of the Brown County Home Builders Association (BCHBA) in 2001 as a builder; Scott had a want to get more involved in the association, and he started by going to all the open meetings. He was well liked there and got nominated to run for a position on the board of directors. Over the next few years he continued to give his input and help the association continue move in the right direction. He served as the 2010 BCHBA President.
Now Scott continues his networking while attending regular membership meetings for the BCHBA.
---
Meet Shawn Puyleart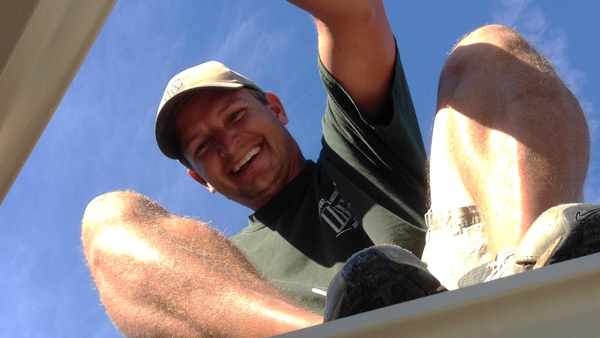 Shawn graduated from Green Bay East High School in 1998. He began his career in the construction industry right out of high school working for Murphy Development, Inc. Shawn worked there for three year becoming an excellent framer with a wealth of knowledge about how things work. After that Ken Baumgart decided he needed another quality employee, and Scott told him about Shawn. Shawn got hired by Baumgart Construction and continued to expand his knowledge of building.
After just six months with Baumgart Construction, Shawn jumped at the opportunity to go into business with his brother as home builders. Since the birth of the business Shawn has continued to expand his knowledge as a carpenter and has become the expert carpenter of the crew. Shawn takes on roles other than carpentry in the business as the lead accounting officer and leader on the jobsite.
---
Meet Chris Puyleart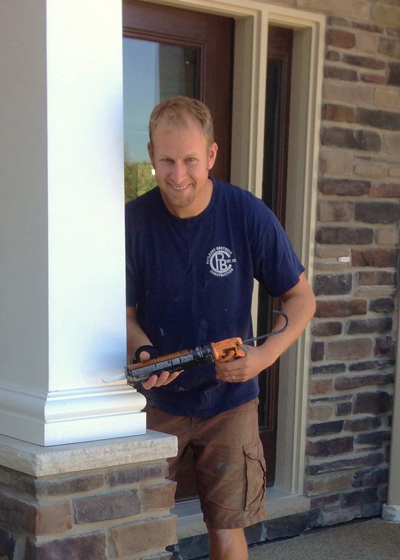 Chris graduated from Green Bay East High School in 1999. While attending high school he started out in the construction industry with local cabinet maker Valley Cabinet. Chris worked there for three years on and off while attending St. Norbert College. After that his brothers decided they wanted to hire Chris as their first employee. Scott and Shawn taught Chris everything they knew about home building and carpentry. Over the next five years Chris became an integral part of the Puyleart Brothers team, and Scott and Shawn asked him if he wanted to become their partner.
As a partner in the business now, Chris has continued to expand his knowledge as a carpenter, and a business owner. His integral role on the jobsite has grown into managing projects and running the jobsite when necessary. He also has become the lead marketing officer making decisions on the look of the website, running the social media pages and coordinating all the advertising the business does. Chris is a project estimator and manager for custom homes and renovations in addition to all the other duties he takes on.